International projects: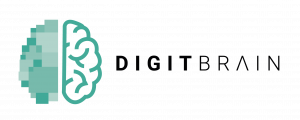 The DIGITbrain project is deeply rooted in the innovation ecosystem of the I4MS project CloudiFacturing and the industrial platforms FIWARE and IDS, and it will build on these results, by means of extending the CloudiFacturing solution with an augmented digital-twin concept called "Digital Product Brain" (DPB) and a smart business model called "Manufacturing as a Service" (MaaS). By having access to on-demand data, models, algorithms, and resources for industrial products (i.e. mechatronic systems supporting the production of other products), the DBP will enable their customisation and adaptation according to individual conditions. The availability of industrial-product capacity will facilitate the implementation of MaaS, which will allow manufacturing SMEs to access advanced manufacturing facilities within their regions or to distribute their orders across different ones. 
Link: http://centers.ulbsibiu.ro/incon/index.php/digitbrain/

HUBCAP,
H2020 project, grand agreement no. 872698.
The aim of HUBCAP is to deliver a vision of a sustainable network of SMEs, DIHs and other actors that enables and encourages suppliers and users of CPS models and MBD tools to meet and collaborate. Working with the hubs, SMEs will be able to access central fundi
ng for experiments via open calls as well as direct support. Members will make models, tools, training materials and expertise available to each other, either freely or on a commercial basis, making it faster and easier to access MBD CPS engineering tools. This ecosystem is supported by means of a collaborative platform.
Link: https://projects.au.dk/hubcap/about-hubcap/

iPP4CPPS
, open-call part of the H2020 CPSE Labs project, grand agreement no. 644400.  
The project aims to contribute for the optimization of the complete product-production cycle by having real-time information about machines, production process, product and perturbations into a platform that allows coping with uncertainties for the automatic scheduling and control. To achieve this optimization, an integrated multi-paradigm modelling and simulation platform has been used to evaluate key parts of the product-production cycle. On this basis, a realistic small-scale prototype system was constructed and coupled with the co-simulation to assess the inner complexity to engineer CPS-based production systems.

DiGiFoF
, Erasmus+ project.
DiGiFoF
proposes a network of innovation hubs where higher education institutions, enterprises, and training institutions come together to develop the basic skill profiles, trainings and teaching concepts as well as materials for design aspects of the Factory of the Future (FoF). This will provide modelling, simulation and analysis tools targeting smart manufacturing and product design, product-service systems, new organizational models for FoF, etc. Disciplines addressed by the network are: engineering (product design and engineering, automation, embedded systems etc.), computer science, information systems management, industrial management, service science, etc.
EUCogIII
, FP7.
EUCogIII
is an European Commission funded network of excellence that targets to advance the understanding of artificial cognitive systems through a series of community outreach, scientific outlook, and education actions.
COST IC1404 - Multi-Paradigm Modelling for Cyber-Physical Systems, European Science
Foundation.
COST IC1404
aims to promote the sharing of foundations, techniques, and tools and to provide educational resources, to both academia and industry by bringing together and disseminating knowledge and experiments on CPS problems and multi-paradigm modelling solutions.